April 1, 2018
by Henry Makow Ph.D.
My wife recently asked me why I loved her. 
At the risk of being politically incorrect,  many men do not seek great beauty, brains or sex, but the simple feeling of "possessing" a woman. In other words, what they seek is a
degree of ownership or power.
This is part of masculine identity.
And many women have the complementary desire, to totally "belong" to their husband.  Feminine identity.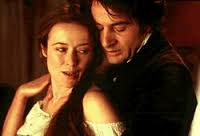 Source Article from https://www.henrymakow.com/theres_a_place_for_possession.html