"It is in the field in the Ramensky District. Rescuers have not reached the scene yet," the source said. 
The Saratov Airlines jet, which went off the radar earlier on Sunday, has been located in the countryside not far away from Moscow, a source in the local rescue services told RIA Novosti. Meanwhile, rescue teams are approaching the crash site on foot as they were unable to get there in their vehicles.
We are investigating media reports about an aircraft crash in Russia.

— Flightradar24 (@flightradar24) February 11, 2018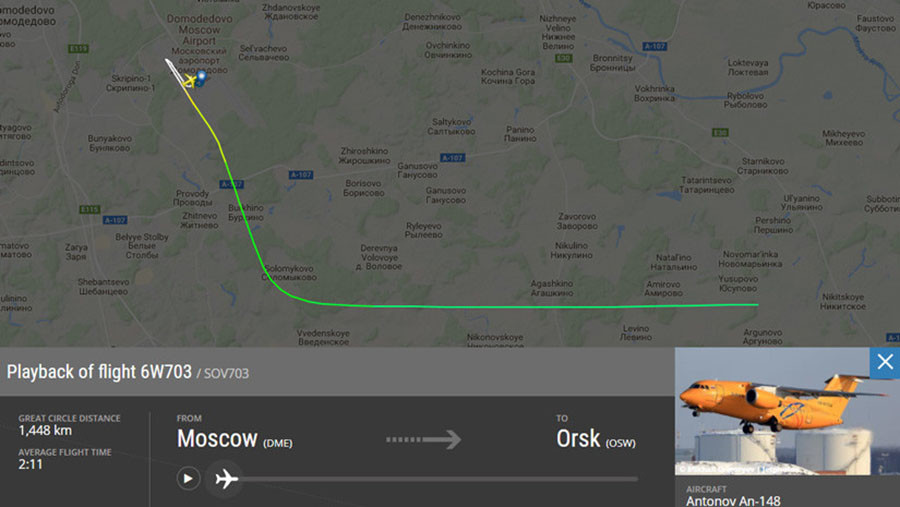 Preliminary reports say the Antonov An-148, a narrow-body regional airliner, was reportedly carrying 65 passengers and six crew. According to the emergency services, there is no chance of finding survivors.
READ MORE: Plane with 71 on board goes missing after taking off from Moscow
The Investigative Committee, which launched a criminal probe into the incident, has also sent forensic teams to the crash site. Transportation Minister Maxim Sokolov is also on his way to the area, Russian media report.
The crash might have been caused by weather conditions, human error or technical failure, according to TASS citing an emergency source. The source added that there were no extreme weather conditions in the Moscow region at that time.
Source Article from https://www.rt.com/news/418472-plane-crash-site-emercom/?utm_source=rss&utm_medium=rss&utm_campaign=RSS